Sunday, 10 October 2010
WhySL?
by
debutantedebut
featuring
black shoes
Tuesday, 5 October 2010
You probably get it by now. I have a small (HUGE) obsession over black leather and studs. Burberry Prorsum's S/S 2011 Collection took my breath away. I drooled. I whined. I pined. I cried (almost). At almost £3000 a pop for a studded leather jacket it's not surprising I won't be getting one, but a girl can dream, right? And dream I will.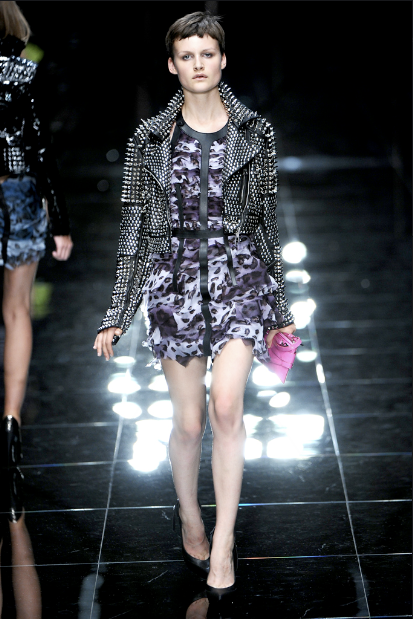 The aptly named "Heritage Biker" Collection was inspired by Thomas Burberry's designs for the first motorbike riders in England in the early 1900's. Pointed studs on the shoulders, and square on the lapels of a black motorcycle jacket. I think the designers were trying to torture me. Leather and studs with chiffon, moulded white leather cropped jackets paired with dresses made in bright feminine colours and cuts.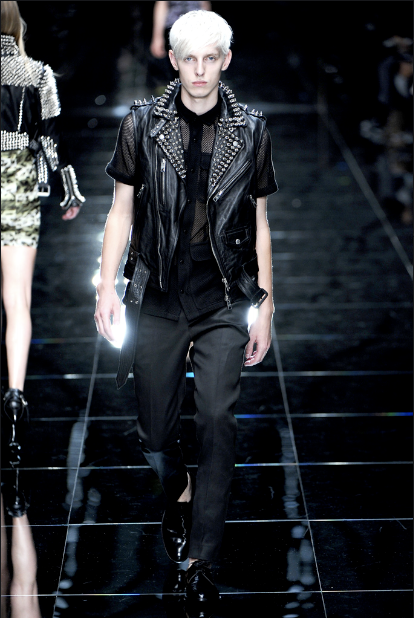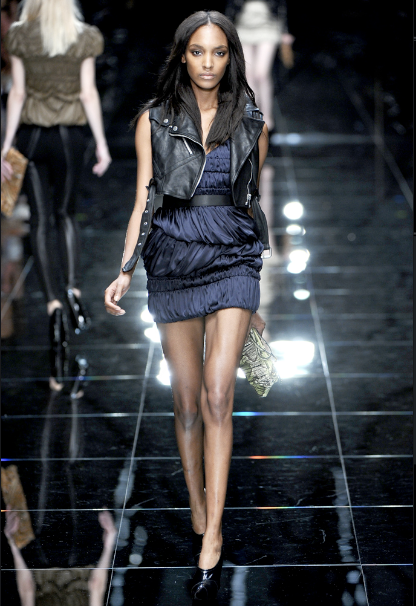 And the most surprising of all? They completely transformed their most iconic piece, the thing that burberry is famous for: the trench. They studded it. They put a beautiful thick lilac belt around the middle, and went literally for gold on the sleeves, pointed studs running from shoulder to elbow. It also seems like they tapered the sleeves to make them skin tight so that the studding would stand out even more. Whatever they did, it worked. Trenches with leather trims and lapels. Python skin trenches. Trenches with leather sleeves, the list was endless.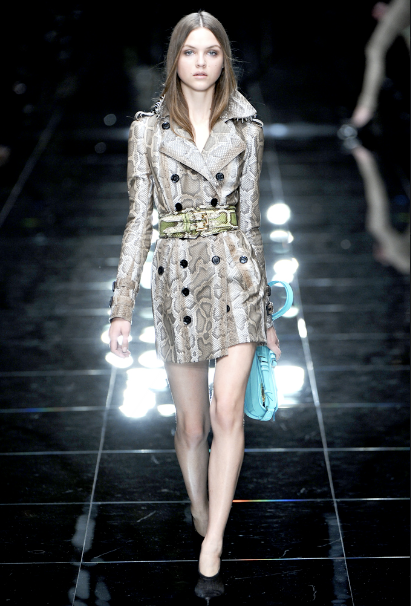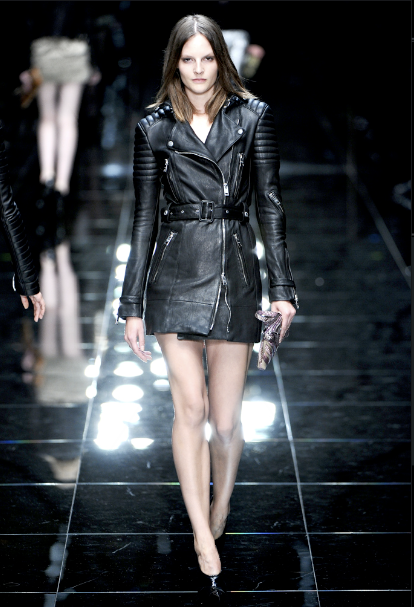 This collection is going to make an impact wether you like it or not, and if you're anything like me, you'll love it.